Instant, professional, transparent, personalised and everywhere!
We recognise that support is an important part of any software solution and have evolved our streamlined end-to-end support service to ensure our customers receive a professional and timely response every time they need us.
Leveraging our strategic offices around the world in the UK, USA and Australia, we provide a support solution with global reach 24/7 – our customers work around the clock and so do we.
Our dedication to continuous technical and customer services training for our support staff means that when you contact us you'll be dealing with a specialist in our software who has been trained to understand you and your business – no outsourced call centres here.
Low effort for our customers is what it's all about, we do all the heavy lifting for incident diagnosis with our aim to always get you back to normal as soon as possible. You're not a number, you're not a user, you're a person with a problem and we want to help. You can call us and talk to a genuine human being, no robots – real people (you can even see them here!)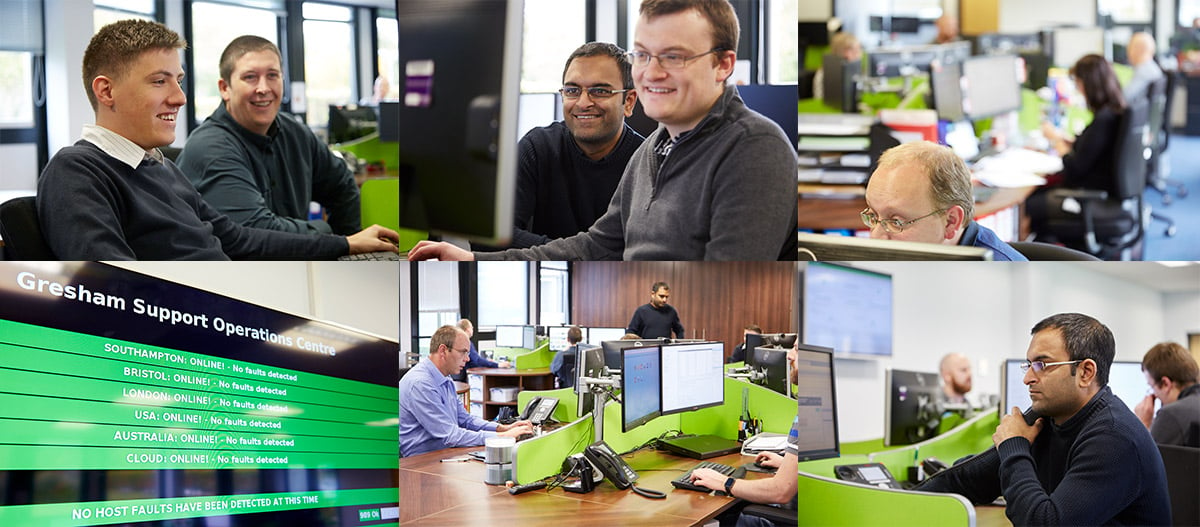 We care about our customers and want to build relationships, so here is our commitment to you:
Our goal is to get you the assistance you need, when you need it as fast and simply as possible.
No multi-selection phone menus, we have 1 online page with only 3 questions
We're transparent, if it's a bug that's what we'll call it – we won't try and claim it's user error (or even a new exciting feature).
If you would like to register for access to the support portal please send an email to Gresham support.