Listed on the main market of the London Stock Exchange (GHT.L) and headquartered in the City of London, our customers include some of the world's largest financial institutions, all of whom are served locally from offices located in Europe, North America and Asia Pacific.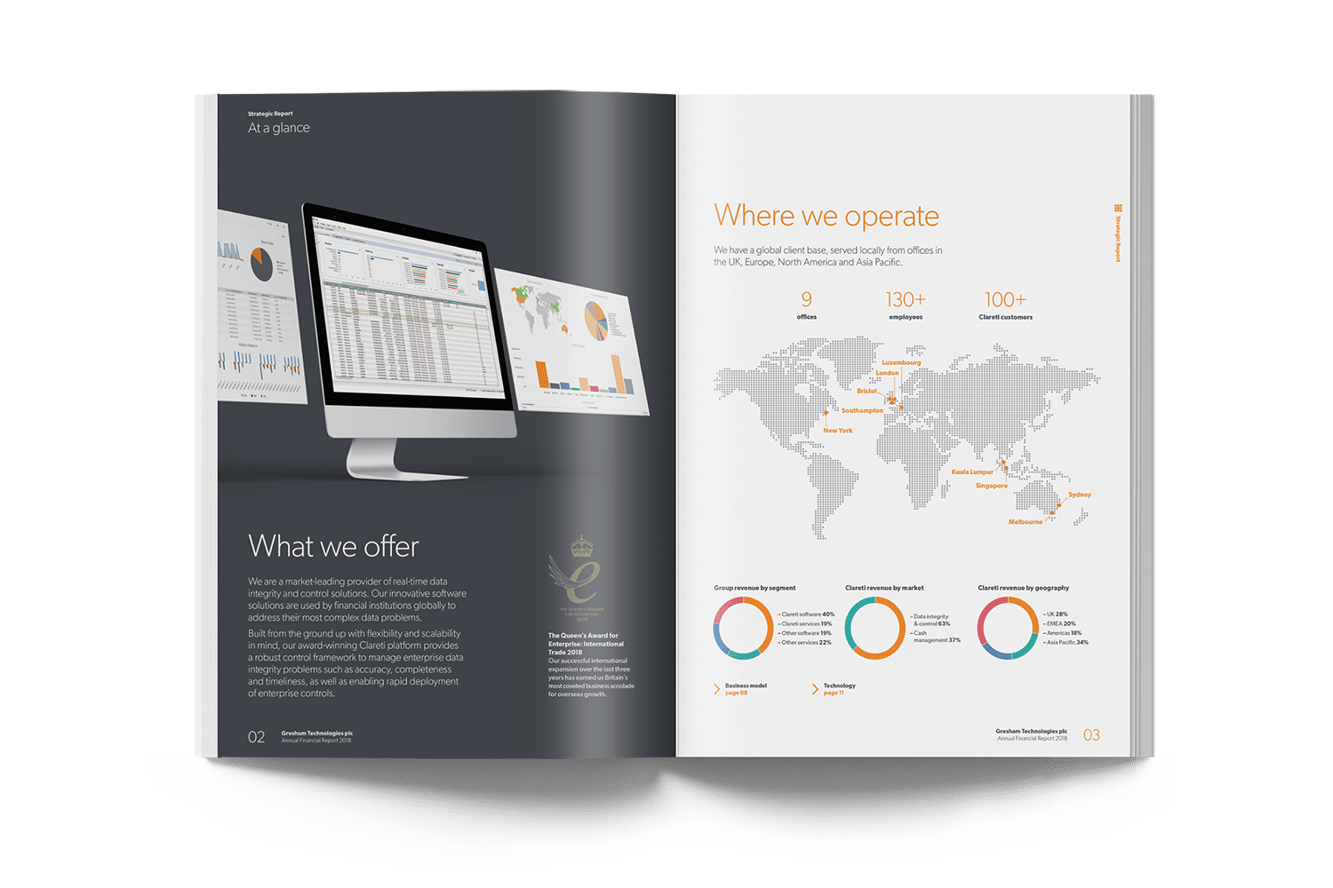 The latest half and full years financial results
Learn more
Gresham Board
EXPLORE MORE
Latest Articles
PSD2: Regulatory Revolution for Payments, or Impending Tech Mess?
The next big marker in the life of the second Payment Services Directive (PSD2) has arrived. The ...
Learn more →
21 May 2019
Tackling Fast, Hyper-Connected Data Head On
As the speed, volume and complexity of data and regulation increases, how can financial service ...
Learn more →
16 May 2019
How Binge-Worthy is your Data?
One of the main tenets of digitalisation initiatives in financial services is to become more ...
Learn more →
12 April 2019
News