Listed on the main market of the London Stock Exchange (GHT.L) and headquartered in the City of London, our customers include some of the world's largest financial institutions, all of whom are served locally from offices located in Europe, North America and Asia Pacific.
The latest half and full years financial results
Learn more
Gresham Board
EXPLORE MORE
Latest Articles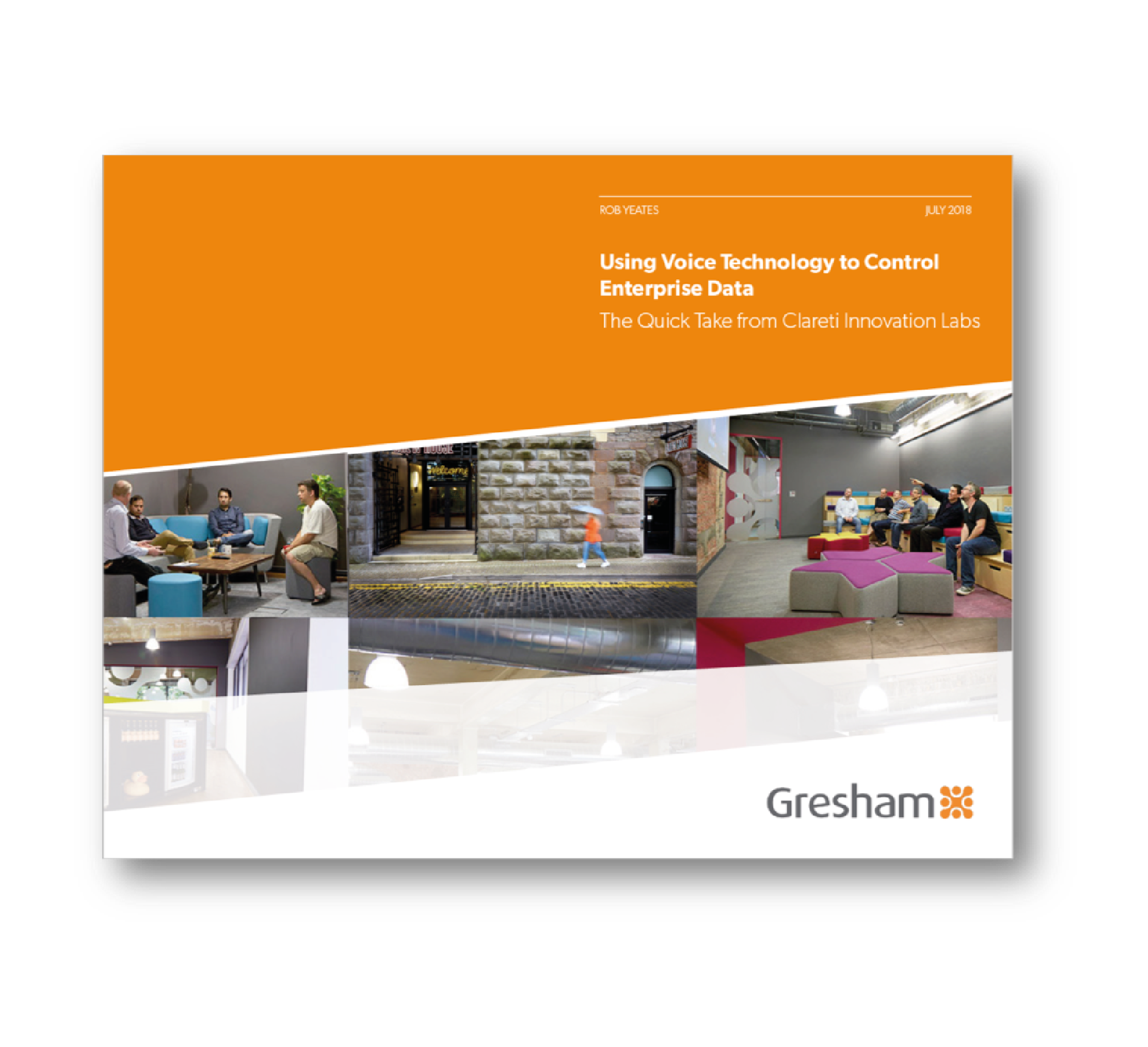 Using Voice Technology to Control Enterprise Data
The Quick Take from Clareti Innovation Labs
Learn more →
25 July 2018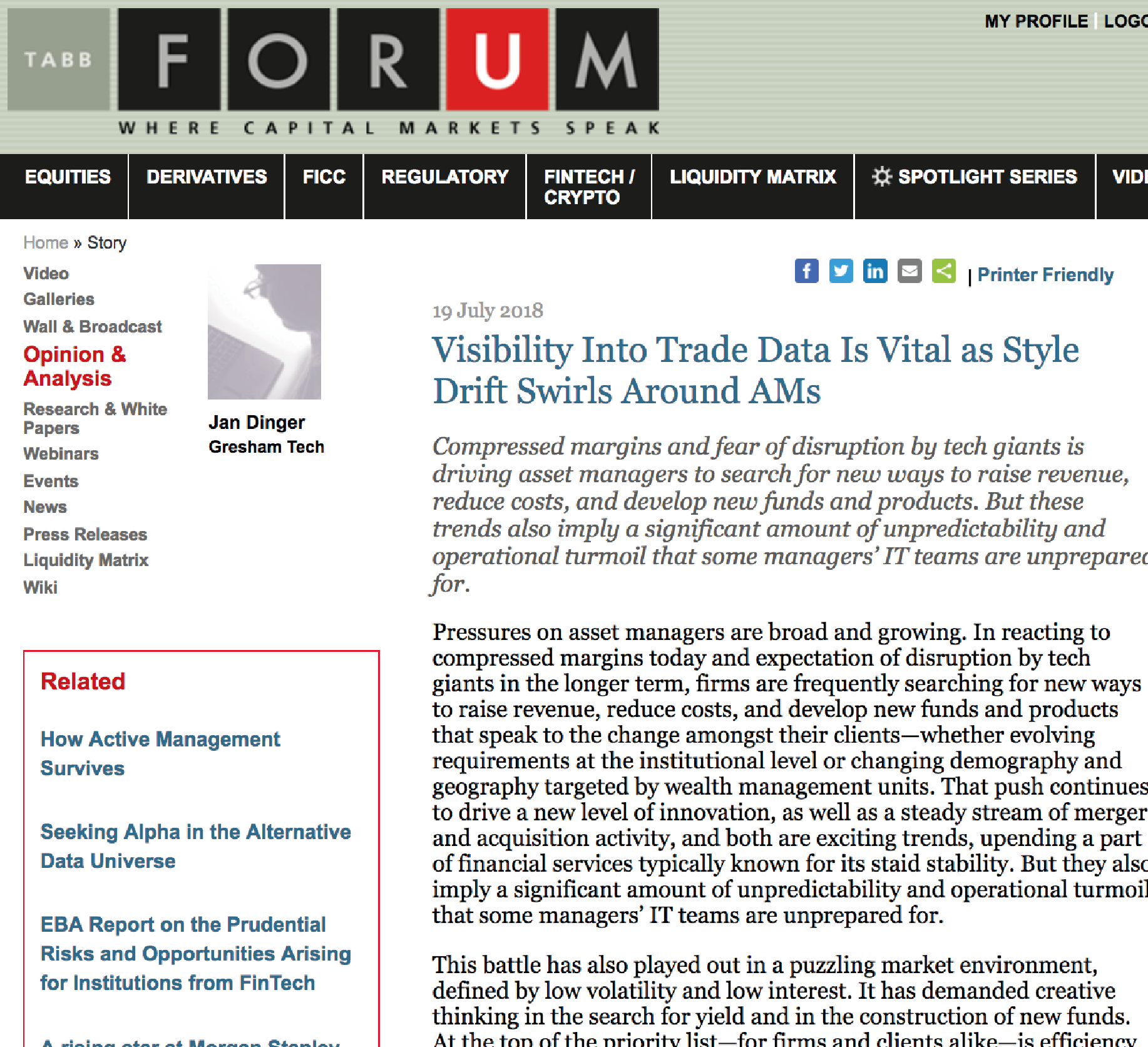 Visibility into trade data is vital as style drift swirls around AMs
Compressed margins and fear of disruption by tech giants is driving asset managers to search for ...
Learn more →
19 July 2018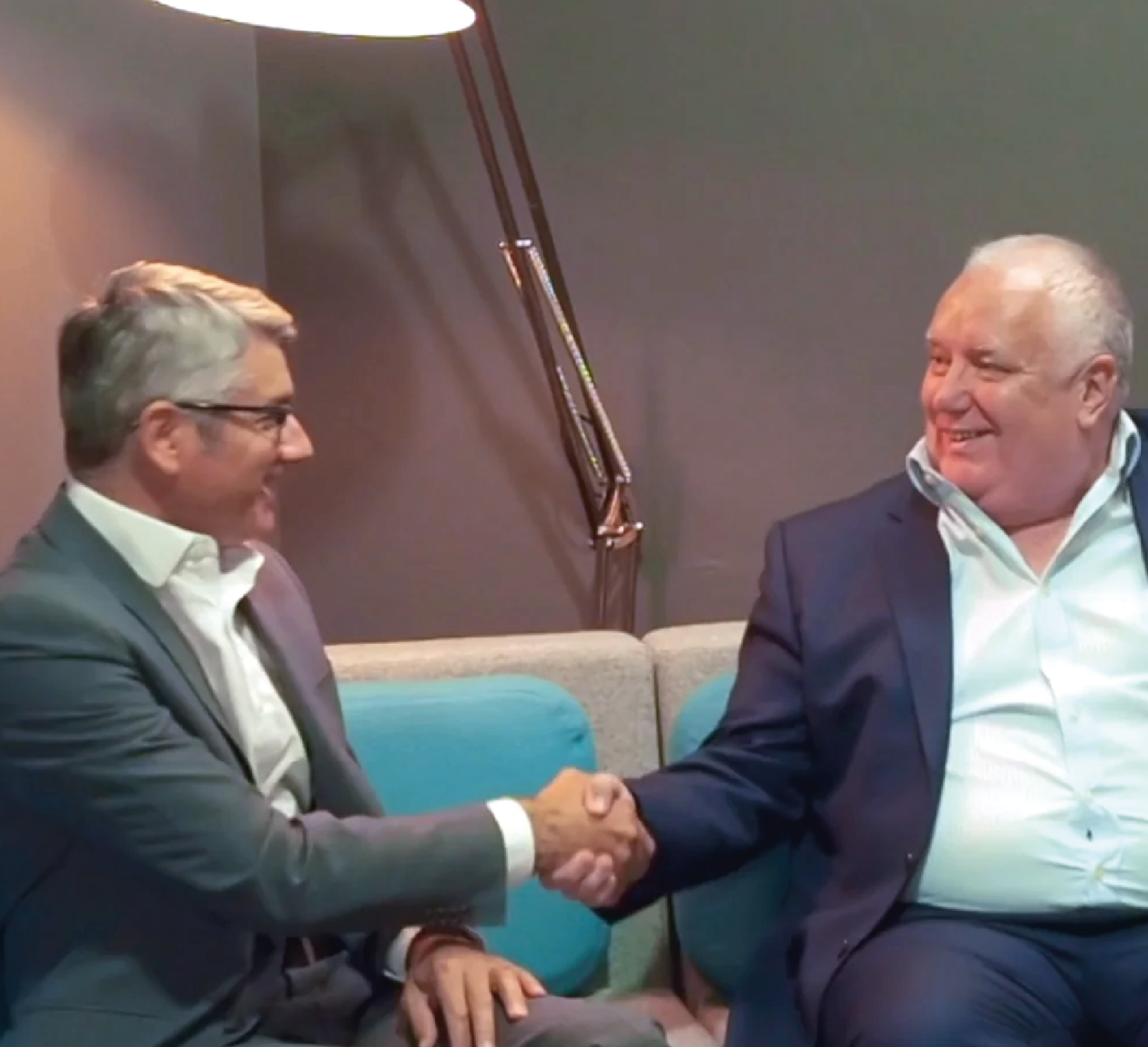 Gresham acquires B2 Group
Gresham is pleased to announce that it completed the acquisition B2 Group on 4th July 2018, adding ...
Learn more →
11 July 2018
News