Listed on the main market of the London Stock Exchange (GHT.L) and headquartered in the City of London, our customers include some of the world's largest financial institutions, all of whom are served locally from offices located in Europe, North America and Asia Pacific.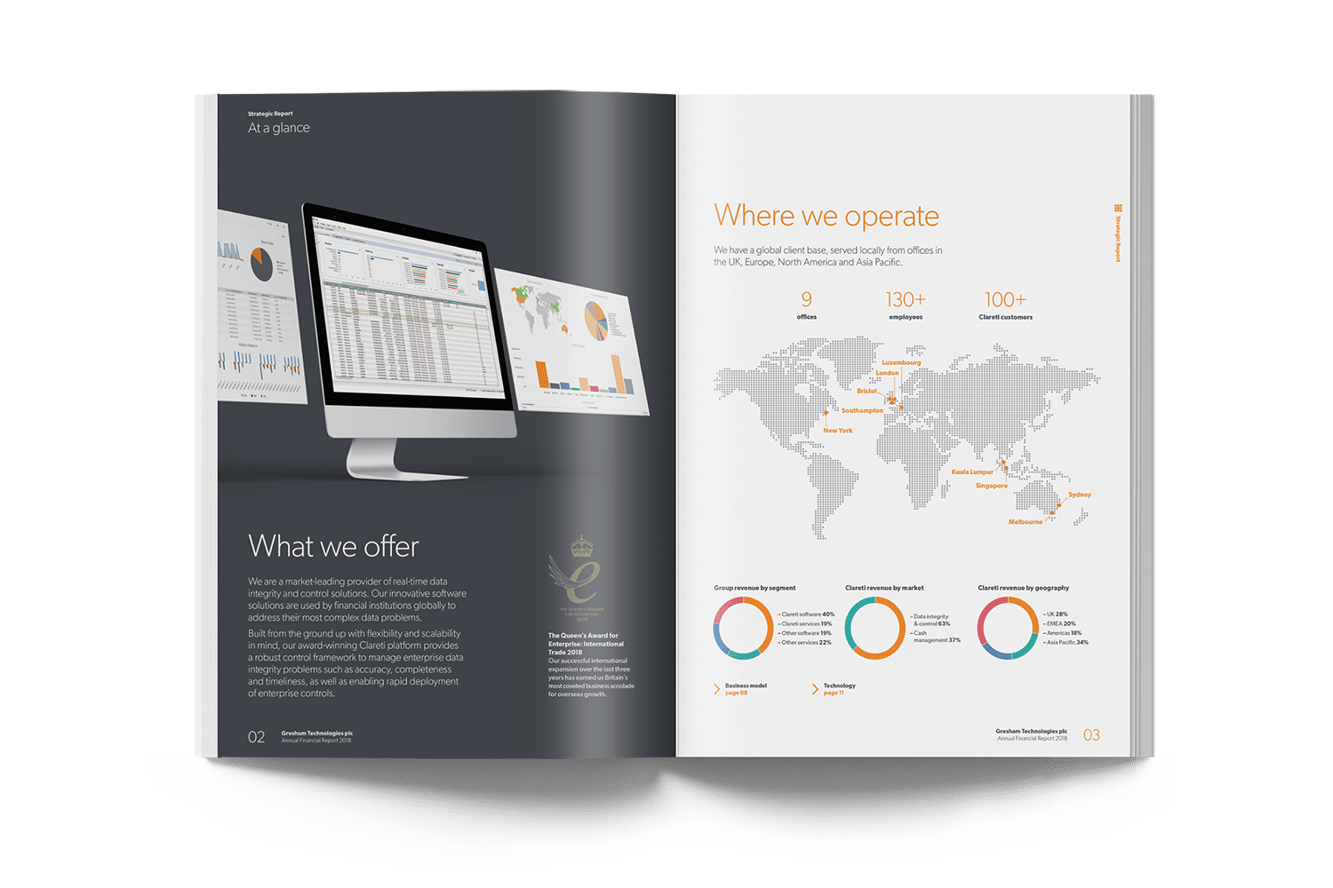 The latest half and full years financial results
Learn more
Gresham Board
EXPLORE MORE
Latest Articles
Did the Compliance 'Golden Age' Miss the Mark? Survey Says...
Gresham Technologies CEO Ian Manocha explores the compliance 'golden age'. Did it miss the mark?
Learn more →
10 March 2019
Data Lessons From the Shutdown Blues
One of the lesser-reported consequences of the recent US government partial shutdown was its effect ...
Learn more →
5 March 2019
Innovation about to Overtake Regulation - Fuelled by Regulation
For several years, the narrative in financial technology has essentially argued, "The post-crisis ...
Learn more →
22 January 2019
News