Listed on the main market of the London Stock Exchange (GHT.L) and headquartered in the City of London, our customers include some of the world's largest financial institutions, all of whom are served locally from offices located in Europe, North America and Asia Pacific.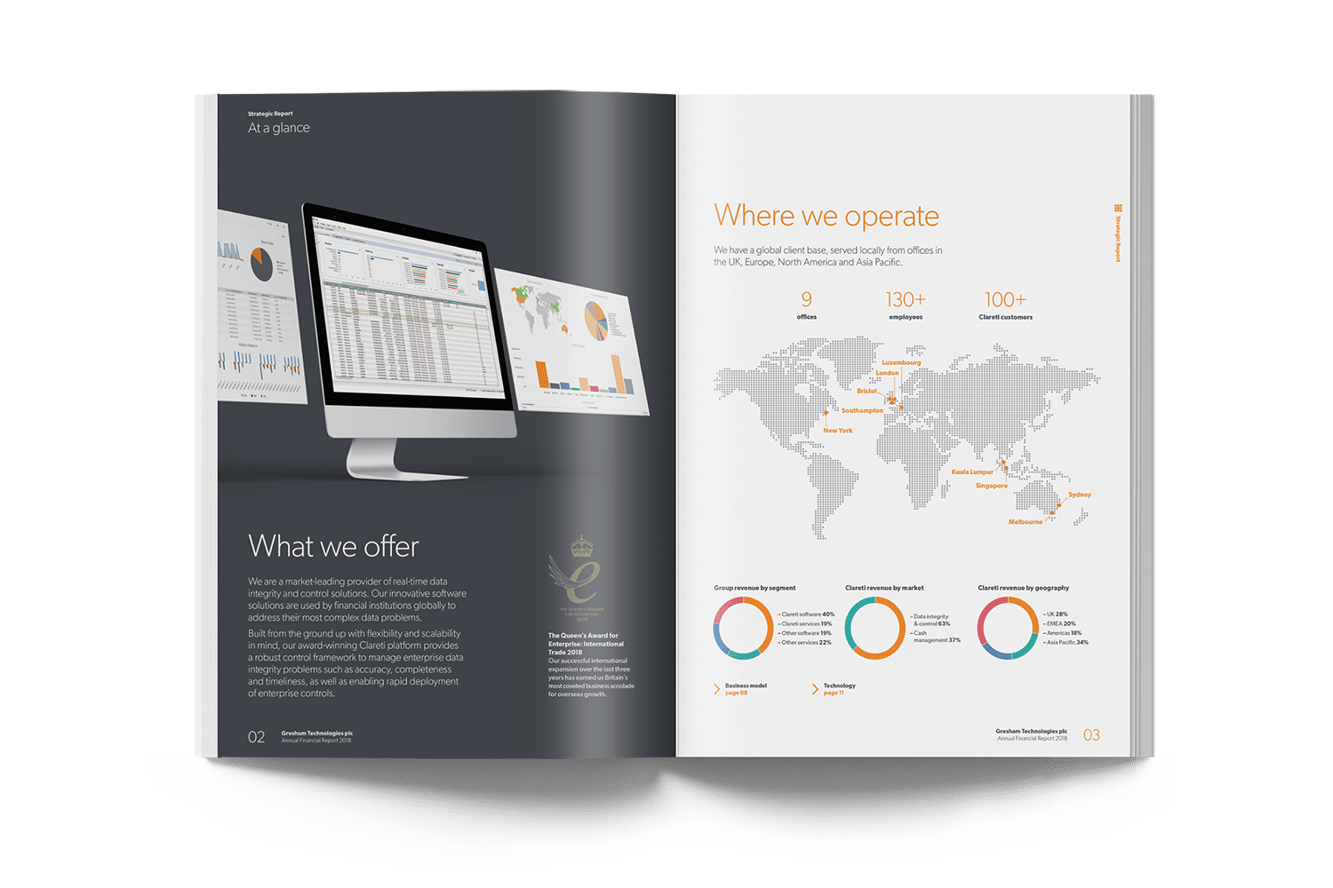 The latest half and full years financial results
Learn more
Gresham Board
EXPLORE MORE
Latest Articles
Liquidity Management - the invisibility dilemma
Invisible liquidity is unmanageable liquidity. With this inconvenient truth remaining just as valid ...
Learn more →
11 February 2020
Transforming Corporate Treasury - what lies ahead, and what is the impact of SWIFT gpi?
The future of corporate treasury today is tied in with the future of cash management: SWIFT gpi ...
Learn more →
19 December 2019
Cash management for multi-nationals & banks: Take control of cross-border payments
In this industry overview, Gresham Tech's Bill Wrest outlines the principal industry challenges and ...
Learn more →
13 December 2019
News