" Complying with the newly mandated regulations (e.g. Basel III, MiFID, EMIR) is an ongoing effort: 90% of industry executives expect it to take between one and five years to execute on these regulations. "
Capital Markets 2020 Survey. PWC
The challenge
Since the financial crash, government regulators continue to push the compliance bar higher and higher, imposing greater scrutiny, tighter regulations and harsher consequences onto financial firms.
Certain individuals are being held personally accountable for the firm's actions. They must evidence control in their processes, ensure that their data is timely, accurate and complete in order to meet their obligations like BASEL III, MiFID II, EMIR, SFTR, ASIC & HKMA Reporting and CAT.
Firm-specific governance rules and contractual third-party compliance, layer on greater demands for control. And simultaneously, data volumes have been exploding with more new banking data anticipated to be created in the next year that has existed in the whole of human history.
The speed of change of a firms' system infrastructure is also increasing at an alarming rate, exacerbated by mergers, acquisitions and divestitures as political boundaries and international relationships change in nature.
All the while, more and more independent systems from different eras, different regulatory jurisdictions, built on different technologies, are being wired together.
Existing control systems, conceived prior to the financial crash, simply cannot cope with the requirements of the world we operate in today. Consequently, every regulatory deadline brings with it an enormous IT project burden as well as the people and process change programs. For some firms, it is easier to pay the non-compliance fine than it is to comply with the regulation.
This is a perfect storm, making it virtually impossible for some firms to be truly compliant within regulatory expectations.
Agility
Onboard new controls in three days
Experience
Sophisticated regulatory solutions including BASEL III, MiFID II, EMIR, SFTR, ASIC & HKMA Reporting, and CAT
Trust
Clareti runs controls for firms with over $13Tn in AUM
" We are now a regulatory centre of excellence for our firm around the world – Clareti has become the spine of our strategic approach to compliance. "
Head of Compliance, Global Bank
The Gresham Solution
Gresham's Clareti platform offers a new path forward for financial institutions who are seeking to manage their compliance requirements more efficiently and effectively. Turning the compliance paradox on its head, Clareti handles the most complex regulatory challenges within the most complex environments.
Clareti guarantees that your data is managed properly, that all control checks are processed in real-time from any number of source systems or streaming data and that 'exceptions' are efficiently escalated to the right team to take action. It can perform data validation checks on any attribute across multiple records.
Clareti works by intelligently integrating spreadsheets and custom data stores, to which it applies configurable business rules, consistently, and ensures humans are brought into the process at exactly the right time and given a full account of any exceptions to help them make the best possible decisions.
An enterprise, banking grade solution with no restrictions on the data structure, volumes or complexity, Clareti delivers rigorous integrity across your entire environment with one single solution.
Customer Case Study
A major North American investment bank wanted a strategic approach to regulatory control processing. Faced with imminent deadlines as FINRA regulations loomed, there was a purpose and urgency for a transparent, rigorous system that would avoid penalties. They wanted to be in a strategic position, to be agile and ready for further regulatory change with compliance at the heart of their operations rather than a reporting 'afterthought'.
The implementation of Gresham's Clareti platform delivered an enterprise solution in less than 2 months, the fastest IT implementation for any regulatory project in the bank's history. Automation has delivered on the headcount savings targets and with visual tools and advanced business rules, the bank is able to respond far quicker to regulatory demands of the future
The Clareti Platform
delivers absolute data integrity in the most complex global financial environments
Geek-out on the tech
Power
Intel Benchmarked to process 500,000 transactions per second
Speed
AI - enhanced onboarding accelerator increases deployment speed x5
Control
Unlimited volumes and complexity supported by a no-schema approach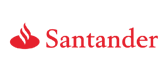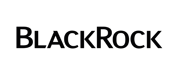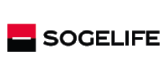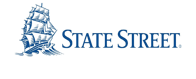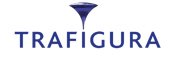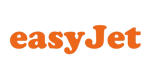 Announcements
Gresham Technologies appoints Dan Kennedy to drive North America growth plans
Gresham Technologies has appointed Dan Kennedy as Senior VP of Sales, North America to lead the ...
Learn more →
5 May 2023
The T+1 Revolution: Technology Challenges and Opportunities in the US Settlement Cycle
Discover the challenges and opportunities presented by T+1 settlement cycle in the US and how ...
Learn more →
5 May 2023
The Talent Crisis Is Real & A.I. is No Silver Bullet: Q&A
Julian Trostinsky at Gresham Technologies focuses on the challenges of finding and keeping ...
Learn more →
7 February 2023